2022 Sora Summer Reading Challenge!
Print and complete the Reading Challenge to receive a Sora prize pack in August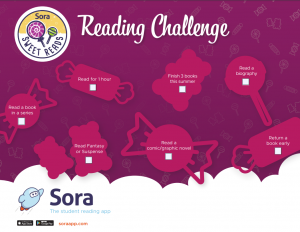 Don't forget to write your name on it and turn it in to Mrs. Forgas during the first week of the 2022-2023 school year.
Even if you've learned how to use Sora already, there are tips below the shout-outs which will improve your experience!
Sora Shout-Outs!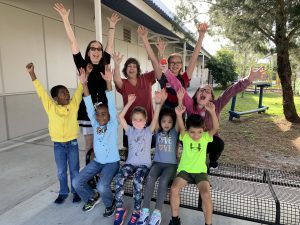 We are proud to announce that our entry into the Sora School Stars 2022 contest has won the GRAND PRIZE! Mrs. Forgas, Mrs. Works, and an amazing group of Sora-reading students from every grade level created the award-winning video that beat out entries from around the world. Our school will receive $2500 in content credit towards Sora eBooks and audiobooks! Check out our entry in the link below: https://company.overdrive.com/2022/04/25/school-stars-2022-and-the-winners-are/
Click each link below to learn more about that topic: